09

Feb
Yesterday we celebrated Dijous Llarder at the Residència de Sarrià.
16

Feb
This year, the occupational center Montilivi has become a jungle to celebrate Carnival. Our masks were inspired by wild animals living in these environments: giraffes, tigers, lions, Micus, lions and elephants.
08

Feb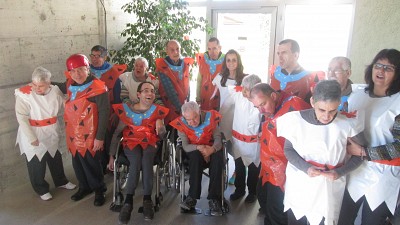 We have the most fun at the carnival Residence Sarria, where we wore costumes that we have developed ourselves. What do you think?