Every year the St George's Day, the Foundation Ramon Noguera sells handmade roses that are made during their occupational centers.
These are roses with added value and not wither because they are made using traditional cardboard-stone and hand-painted with great care and dedication.
This year will be available three new models of roses, a small about 14 cm with a flag, and two models of the size of about 40 cm accompanied by different ornaments, one with a rustic lacing the another flag linked with a very original.
These three models are painted with the classic red, but you can also find roses unadorned blue, pink and white. The selling price of small rose 3 euros, while the largest has a cost of 6 euros.
Since the beginning of the year, nearly 2,500 units have been produced roses that can be purchased today from our online store , or you can buy come physically to our store fashion and accessories and centers employment of Girona Llagostera.
On the day of Sant Jordi also assemble a stop off at the Plaza Catalonia and Girona Llagostera.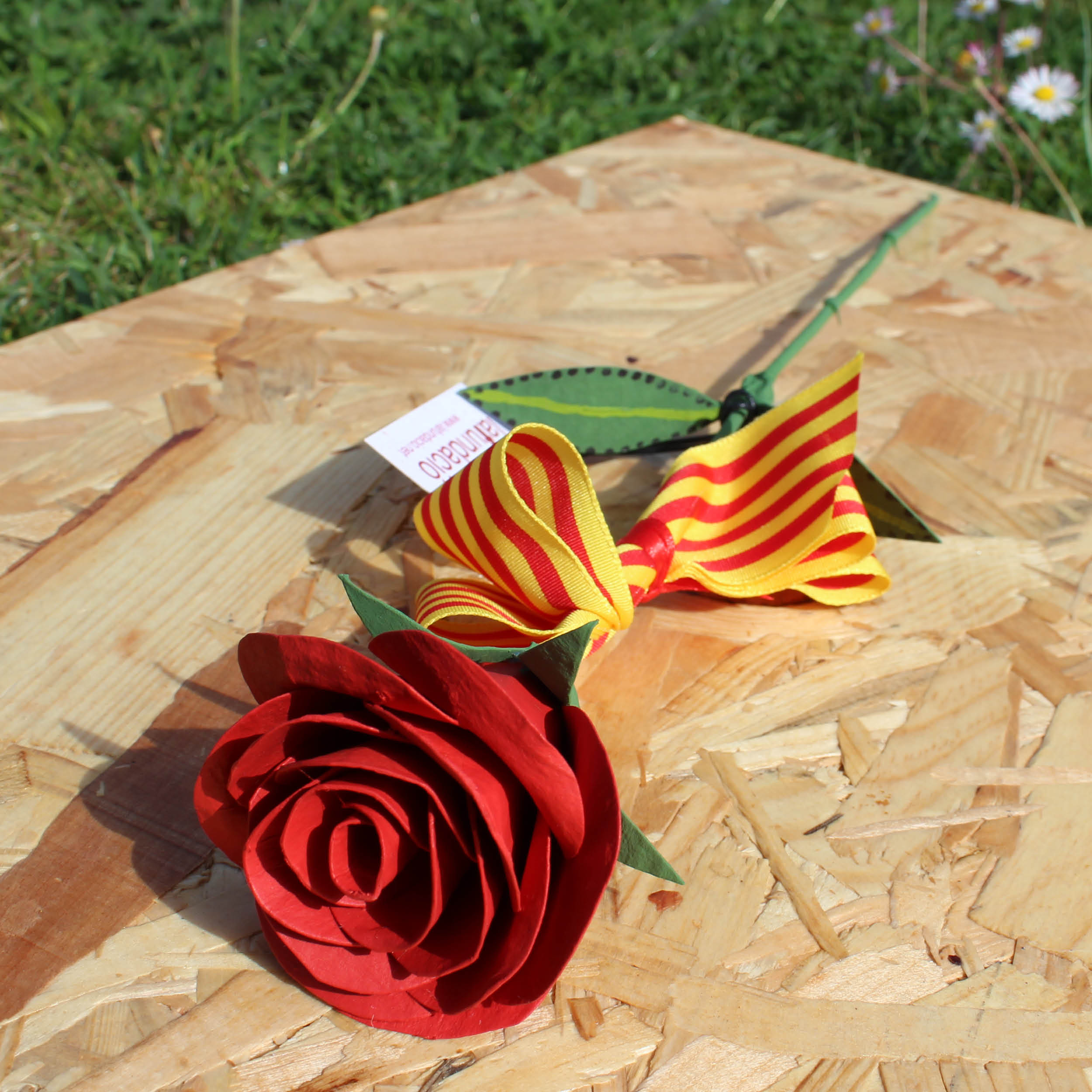 Buy pink banner Buy Rustic Rose