Saturday 13th May is the start of the 62nd. exhibition "Temps de Flors", a major event that adorns the city of Girona and turns into a sea of ​​flowers worn by the monuments and historic Old Town.
Ramon Noguera Foundation is actively involved for many years in this exhibition, designing and producing hand-decorated cardboard stone floral theme from its occupational centers. This year, we worked on the decoration of the Caixa Forum, the Fontana d'Or (exhibit no. 35 of the plane) and several branch offices of "la Caixa", the streets of Santa Clara, New, St. Augustine and St. Felix. The floral designs are inspired by the different shades of pink Dalia. We have also prepared roses with the corporate colors of "la Caixa".
This year we also participate in the decoration of the gardens of the House Cúndaro (exhibit no. 50 of the map). A group of workers of the section Gardening and Forestry Services Foundation have collaborated in the execution of this garden floral assembly by the Cultural and Sports Association of Girona Montjuïc .
You can view the map with exhibitors Temps de Flors here .
Roses "la Caixa":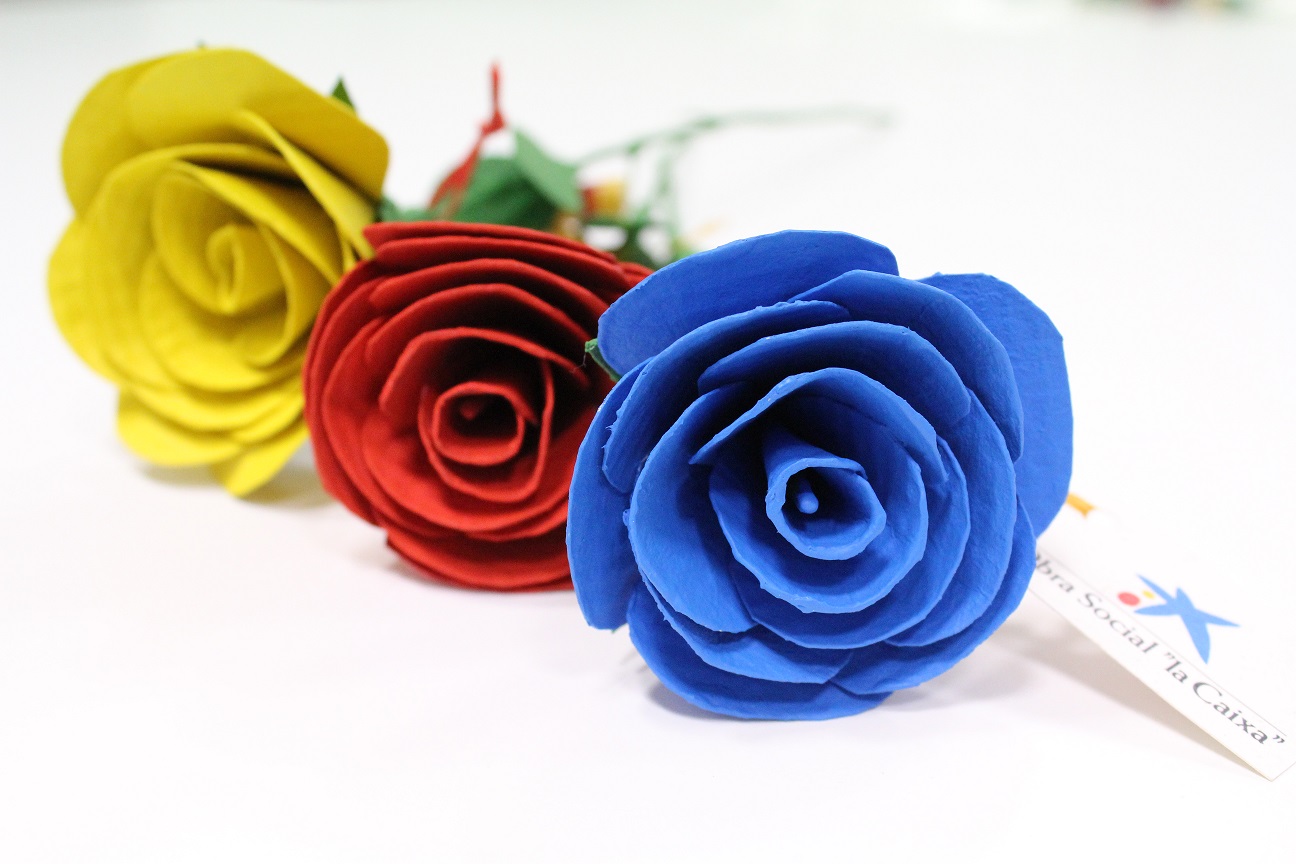 Panel which will house the exhibition of Cúndaro: